EXStar_v1.0.4.1 is released! 
Last month, Einstar held its online launch. We were happy to hear feedback from users about this new scanner: small, compact, user-friendly, easy to use, high quality data, etc., but there must be MORE than these.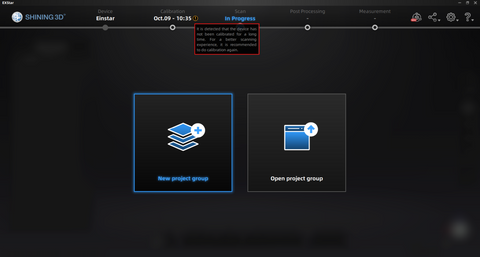 Building on this user-friendly UI, we have made an update that not only involves an international perspective, but also makes the interface more readable and easier to use.
Below, are the details of this update:
1. Added more languages: German, Russian, Spanish, Chinese Traditional, Japanese, and French
2. Updated Shining 3D User Account interface
3. Optimized the calibration prompt information
4. Fixed some known bugs
For quick access to download the latest EXStar, please download it here:

DOWNLOAD HERE
As always, we are open to your comments. And our Einstar community is prepared for all of you! Please do not hesitate to share your thoughts, your support is what makes us better!
SHARE YOUR THOUGHTS WITH US!
Enjoy your journey with Einstar!


SHINING 3D Team