EINSTAR, an affordable handheld 3D scanner, makes high-quality 3D data available to everyone. In the standard package you will find a handheld 3D scanner with Exstar software, and a lightweight carrying case which includes a series of accessories: a silicone case, introductory user guide, positioning markers, cloth to wipe the lens, a carrying strap, power supply and USB cable.
Variety Applications
Support multiple data format outputs, compatible with 3D printers and 3D design softwares.
High Quality Data
Collect high density point cloud data fast and easily with point distance up to 0.1mm.
High Color Fidelity
Benefit from built-in RGB color camera. 3D data with authentic colors.
Detail-oriented Enhancement Technology
Built-in detail enhancement technology optimizes the point cloud for complete data acquisition.
Streamlined User Experience
Smooth and fast, scanning speed up to 14 FPS.
·

 

Smart tracking performance
·

 

Automatic alignment
·

 

Intelligent algorithm
Stable Outdoor Scanning
Equipped with 3 Infrared VCSEL Projectors, 2 Stereo Depth Cameras and 1 RGB Camera, Einstar can capture clear scan data and generate stable outputs outdoors. Provide a flexible working distance for small and large objects.
Extremely Easy to Use
·

 

Ergonomic design
·

 

Only one USB cable for data transmission and power
·

 

Clear and elegant workflow for scanning and post processing
·

 

Easy to setup, plug and play
Comfortable for Eyes, Easy to Scan Hair
· No projector light during scanning process.
· Comfortable and safe for eyes.
· Turning on "Hair Mode" to get sufficient hair data for human scan and improve the whole data completeness.
| | |
| --- | --- |
| Scan Mode | Structed Light Scan |
| Point Distance | 0.1 mm ~ 3 mm |
| Light Source | Infrared VCSEL structured light |
| Working Distance | Effective Working Distance: 160mm-1400mm; Optimal Working Distance: 400mm |
| Depth of Field | 160-1400mm |
| Maximum FOV | 434mm*379mm (under optimal work distance) |
| Scan Speed | 980,000points/s, up to 14FPS |
| Align Modes | Feature Alignment, Hybrid Alignment, Texture Alignment, Global Markers |
| Safety | Eye-safe |
| Texture Scan | Yes |
| Outdoor Scanning | Yes |
| Interface | USB2.0 or above |
| Output Formats | OBJ; STL; PLY; P3; 3MF |
| Scanner Size | 220mm*46mm*55mm |
| Carrying Case Size | 245mm*245mm*90mm |
| Scanner Body Weight | 500g |
| Operating Temperature Range | 0-40℃ |
| Operating Humidity Range | 10-90% |
| Certifications | CE, FCC, ROHS, WEEE, KC |
| Recommended Configuration | OS: Win10/11, 64 bit; Graphics card: NVIDIA GTX1060; Video memory: ≥6GB; Processor: I7-11800H; Memory: ≥32GB |
| Basic Computer Configuration | OS: Win10, 64 bit; Graphics card: NVIDIA GTX1050; Video memory: ≥4GB; Processor: I7-7700H; Memory: ≥16GB |
 *Einstar infrared light source, certificated as Class 1 laser product, is safe under all conditions of normal use.
*Global Markers alignment is only available in Object Scan Mode
*Einstar must require computer equipped with NIVIDA graphics card
To manage your order, we "Shining 3D" suggest you to register before purchasing, so you can go to Order Status page. If your order has been shipped, you will receive a tracking number and you can check the logistics information via the logistics company's website.
Shipping & Delivery
Ships Time
The Ships time is an estimate of when the item will leave our warehouse. Shipment times for each product vary depending on availability. While we strives to ship each order as quickly as possible, new products or more popular items may have a longer delivery time.
Affected by Covid-19, there will be some delay on the delivery. If your order includes several products, the estimated shipping time will depend on the product that will take the longest. We do not separate orders, nor do we separate combo products and ship them before the estimated shipping time. If you want to receive products individually as soon as they are available, please order them separately.
Shipping Cost
Items purchased online from www.einstar.com ship to America countries and Asia countries.
If your order does not qualify for free shipping, the cost for shipping will be calculated and displayed on the Checkout page after address is filled before you complete your order. 
Shining 3D shall automatically charge and withhold the applicable sales tax for orders to be delivered to addresses within the same state of Califorlia and Florida. For orders shipped to other states, you are solely responsible for all sales taxes or other taxes.
For international shipment, additional charges for customs clearance (including duties, taxes, and fees) must be fulfilled by the recipient; Shining 3D has no control over these charges, nor predict what they may be.
Shipping Services
Orders will be shipped from the nearest warehouse, depending on product stock availability, by DHL, FedEx and UPS or ePacket. For orders from countries outside of US, or US areas such as Alaska, Hawaii, delivery times will be slightly longer. 
Our US warehouse will handle the shipment for US, Canada and Mexico. All rest orders will be shipped from China warehouse.
Note: Shipping to Europe, please order from eu.einstar.com
Shipping Notice
For special shipping requirements, please contact einstar_shop@shining3d.com
Please confirm your address prior to payment. If you have entered an incorrect address, please contact Shining3D support promptly. We will contact our logistics staff to resolve the issue. EinStar orders can only be shipped to the country in which the order was placed. If you request a change of address after your order has been shipped, we cannot guarantee that your order will be updated. In addition, you are responsible for all risks and costs that may result from changing your address after your order has been shipped.
When placing your order, please ensure that you enter your correct name, address and contact details so that we can successfully deliver your items.
Shining3D is not responsible for delayed or rejected orders due to the following reasons
Deliveries may be delayed by 1-2 days due to shipping to remote areas.
Delays or delivery failures due to the actions of the consignee. These actions include, but are not limited to: change of address after shipment, entering an unknown or incorrect address, entering incorrect contact information, refusal to accept, etc.
Delays due to force majeure."Force majeure" means unforeseen, unavoidable or insurmountable objective circumstances and other objective conditions that cause delays in shipping, including but not limited to: control or disruption of national or regional air or ground transportation systems (e.g., weather-related), interference with or failure of communications systems, governmental actions, changes in postal management policies, war, earthquakes, typhoons, floods, fires, heavy rain, fog, and other similar events.
Mail and parcels that cannot be delivered to the addressee's address during weekends and national holidays.
The consignee address can not bea school, unit, or residential community where the courier has no access.
Track Your Order
Register and activate an account when you are make a purchase. After the payment is done, you can log in to your account and check "My orders"
Contact einstar_shop@shining3d.com
Checking and Signing
Once you (or someone else on your behalf) have signed for the item, Shining3D will consider this to be your acceptance of the packaging, quantity and product. To protect your rights, we strongly recommend that you take a full video of the unpacking and inspect the items against the packing list. If an item is missing or damaged, please contact einstar_support@shining3d.com
within 24 hours of receiving the package so that we can resolve the issue immediately.
Shipment Notification
We'll send a shipment notification email when the item leaves our warehouse. This email includes the carrier's name, tracking number. You can click the tracking number to track your package or enter the tracking number on the carrier's website.
Simply the Best!!! Destroys the competition!!!!
Was going to buy a Revopoint Mini because the maker of my 3d printer, Phrozen, was recommending them. That was until I saw a video by "Making for Motorsport" which compared four different entry-level 3D scanners: Creality Lizard, Creality CR-01, Revopoint Pop2, and then the Einstar. The other scanners were mainly toys 🧸, whereas the Einstar was a hand-me-down of the Shining 3D profession product line with features and software. In the part of the video where he scans part of a car, every other Scanner gave marginal results—lots of noise, or hard to get the accuracy, but the Einstar—it not only captured the car's panel and features, it even scanned parts of the engine and coolant houses that were visible through the front grill 😲. As the guy in the video said "The Einstar is just in a whole different league."
After watching that video, I bought Einstar along with a pretty pricey PC laptop to run it, and yesterday on my first scans I completely copied a supercharger intercooler housing and a car's coil cover. I'm in the automotive field. I need good scans so I can import them to CAD and get to work designing parts.
My business is small and I don't have the money to spend $5000 or above on a professional scanner, so for years I've just designed the parts that I need by hand, but that takes time to zero it in. Over the years, I've tried a few entry-level scanners and even photogrammetry, but all have been disappointments as they did not meet my needs they did not accurately replicate the part.
This is my fourth attempt at owning a 3d scanning. For the most part, the low-cost options are mainly for people who don't know CAD and just want to scan models to print—they were small and for tiny items. I need something that can do car parts and other large items—and I need to make clean and accurate scans. This scanner is designed to do that and finally, there is a low-cost handheld scanner. I no longer have to keep searching eBay for a used scanner, or dreaming about when I can afford that scanner so that I can improve my workflow.
On the first day of using this scanner (yesterday), I used it from 7 am to 5 pm. Never got tired of holding it. I may even remove the strap as I like to switch hands when I'm scanning or trying to get around a corner of the part.
The software was easy to use. The online manual was a little hard to find but super informative, and it really helped me to be successful right out of the box.
I'll post videos now, but I have never been this impressed with a product that is not named Apple something. This is a seismic game changer, and it allows me access to a tool that I could have only dreamed of owning.
Simply put, there is nothing budget about this scanner—especially if you don't have a mondo PC to run it, which will have to be added to the cost of acquisition, but comparing the Einstar against the Revopoint, and Creality offerings is like comparing a Ferrari vs. a Kia—it's an insult to the Ferrari.
The Einstar is not a budget or entry scanner, yet it is not a professional grade scanner, if it were a camera 📸 it would be called "Prosumer" which is technology that is higher than the usual consumer entry option with some features that are available on professional units (think Canon 90D or Canon R6 Mark II). Cameras in this range from Nikon, Canon, and Sony are called Prosumer. This scanner is a Prosumer Scanner, and it is the first in that range and right now it is in a league of its own. Shining 3D didn't just make a scanner to compete with the competition, they made a whole new level of scanner!
Thank you Shinning 3D! You've turned me into an Evangelist on this product and I love you guys for making it!
Here are YouTube links to the scans:
Coil Cover Scan:
https://youtu.be/QVmF8vTlt-U
GT500 intercooler lid scans:
https://youtu.be/B6CbOBFWDt8
https://youtu.be/jrMAhbC-s2o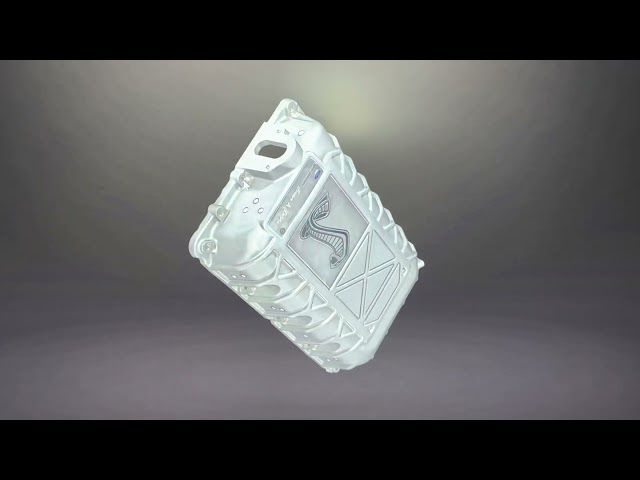 Great device
It is a great device. I like its portability. I can attach it to my laptop and a portable a/c supply and take it with me for hours of work. It gives a good resolution that cleans up with high detail.
Great for cubic foot or bigger items
I bought the einstar because of reviews I read that it was reasonably good for both large scale handheld scanning, and small scale turn table scanning. The scanner works quite well, but struggles on objects that are geometric objects(lots of flat sides, even if a lot of detail) and objects with a lot of repetition. It seems that it loses its place a lot on objects with geometric repetition. That being said, we were able to get some impressively detailed scans of a skull with slow movements and consistent distance of the scanner. When trying to scan small objects on a turn table, we found the performance was not great. If geometry was missed, it required a full rotation before it would try again to pick up the detail. It seemed to lose its reference points a lot with the turn table, and we have yet to get a good scan with the turn table. All that being said, I definitely see that with some practice, this could be a fantastic hand held unit for the money. For those reasons I gave it for stars.
Happy Customer
I plugged it into my computer and was scanning within 10 minutes. The software works great, tracking is great. For my purposes this scanner has nailed it. Great job guys, thank you.
Trickle Down Tech
It's great to see professional technology trickle down to the prosumer market. The Einstar is certainly not as good as the $10K professional systems but for about $1K it works great. It's definitely not the right choice for small items (>100mm) but it seems to work really well for items >500mm. It struggles with items like bowls or cups that have sharp transitions between concave and convex shapes but for items without sharp edges, it works great. The software is super intuitive for those with some 3D software experience. The only part of the user experience that I thought was a bit clunky was the creation of a user account within the software. I'm also a little concerned about whether or not the scanner can work without the internet to authenticate the user. That could be a problem in the future. I'm always a little leery about software that requires an internet connection to work.